How to order ?
1. Registration
2. Searching
1. Registration

Please click the REGISTRATION button and the registration form will be displayed.
It's worth signing up on our site - you are able to log in to the site quickly and preview your orders.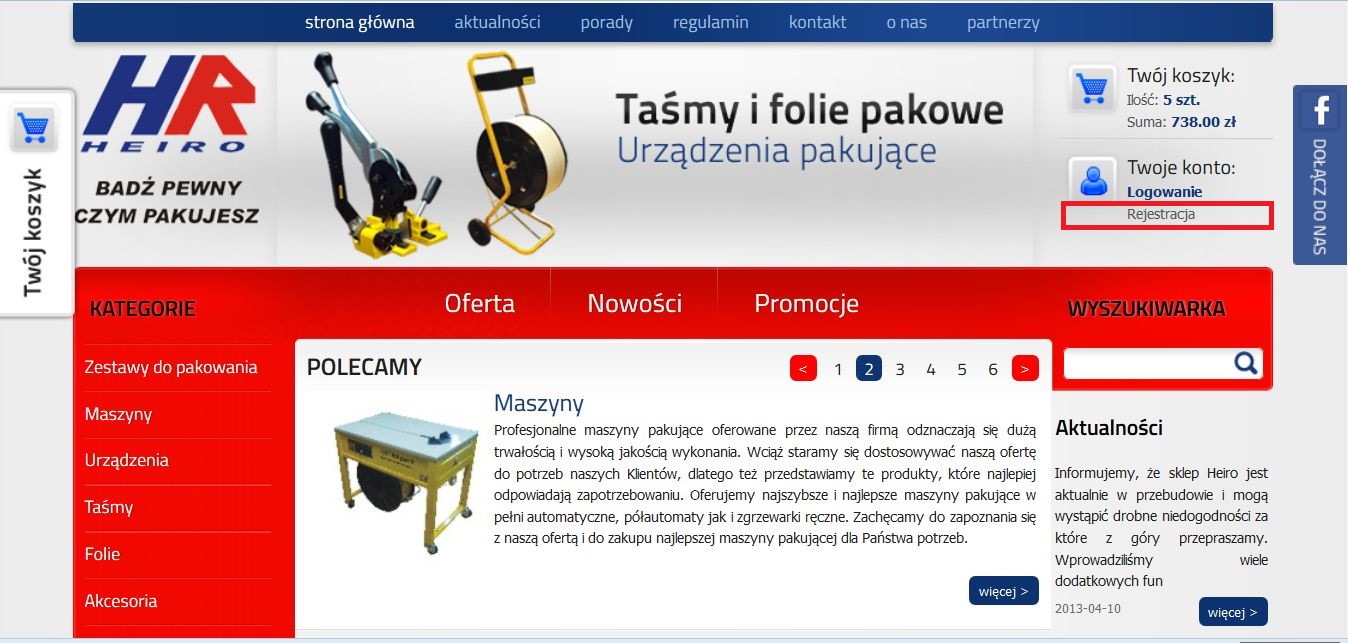 ---

2. SEARCHING PRODUCTS
You can use the search engine on the right side of the website by entering the name of the product you are looking for, and then click on the magnifying glass.
You can also search our entire offer, which is sorted by
category.